Your views on accessing GP Practice Appointments
Our Lets' Talk… Accessing GP Practice Appointments engagement asked how the changes in accessing appointments at your GP Practice has affected you and your family. Read our report on what you told us.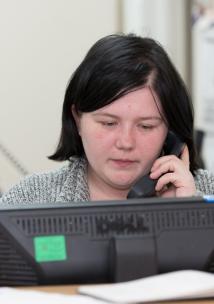 The Let's Talk… project is exploring how the changes that have occurred in health and social care services over the course of the COVID-19 pandemic have affected people using them, through a series of themed community engagements and individual interviews.
We received feedback from 26 Rutland people about their experiences of accessing appointments at their GP practice, details of which can be found in the report.
Key findings:
Many patients are experiencing difficulties and long delays in contacting their GP practices by telephone. This has an adverse impact on patient's health and wellbeing and lowers public satisfaction with GP Practices.  
The use of multidisciplinary teams of professionals within the practice helps to get patients seen by an appropriately trained clinician, thus releasing GP time. This approach is liked and accepted by some, but rejected by others. Many people still want to see a doctor, whilst others appreciate being able to see a nurse, pharmacist or physiotherapist.
The inability to secure an appointment can have serious emotional, mental, physical and financial impact on patients.
Patients who cannot, or do not want to use remote consultations, express suspicion that remote diagnoses might be less accurate, and that the practices might not respond to digital communication in a timely way. They prefer face-to-face consultations and continuity of care with a named doctor. Others appreciate that digital technology facilitates a prompt reply, easy access to records and test results and the avoidance of travel to see a professional.
Electronic prescribing was welcomed by some, but others found the system too complicated and too difficult to manage – especially if ordering multiple repeat prescriptions.
The report has been shared with local Clinical Commissioning Groups to help inform a series of high impact actions that are being pulled together to tackle ongoing pressures on GP practice appointments and practice workloads across Leicester, Leicestershire and Rutland.
Chair of Healthwatch Rutland, Dr Janet Underwood said:
"In carrying out this project, we have 'shone a light' on the difficulties Rutland people have been experiencing in accessing their GP services and the impact such difficulties have on their health and wellbeing. We hope this report will convince commissioners and providers of GP services of the need to urgently continue with their attempts to improve the situation.

Healthwatch Rutland will continue to monitor GP access. We welcome positive and negative feedback from the public and we can use the evidence we collect to work with partners to ensure that people in Rutland can access their GP services in a way that meets their particular needs."