Vaccination update 29 November 2021
See latest update for local COVID-19 Vaccinations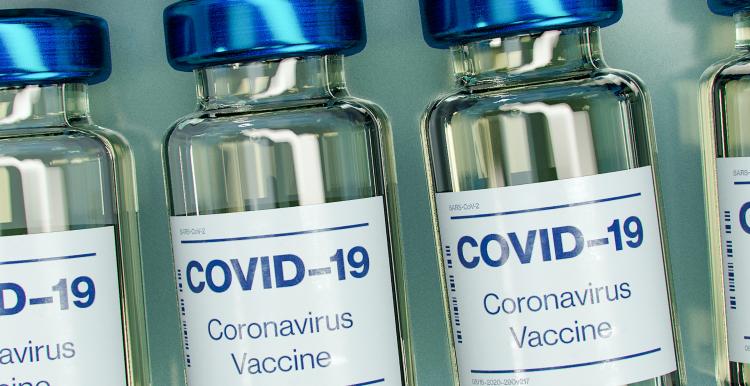 The new Rutland vaccination centre at Oakham Enterprise Park is run by Mr Pickford's Pharmacy and not the Rutland Health Primary Care Network of Rutland GP practices. This means that information is more limited and appointment booking is handled through the national systems; GP practices cannot help with bookings.
Clinics in December will run from 9.30am – 6pm on Mondays, Fridays and Saturdays. This changes in Christmas week, commencing 20 December, when the clinics will be on Monday 20th, Tuesday 21st and Wednesday 22nd December.
All clinics will offer 1st, 2nd, and booster vaccinations, as well as 3rd vaccinations for immuno-suppressed people.
Please see the Rutland Health website for updates.
Following Government announcements earlier this month, anyone over 40 can now receive a booster jab so long as your second dose was administered over 6 months (182 days) ago. You are able to book your booster 5 months (152 days) after the second dose, although you will be given an appointment from 6 months after the second dose. Book your vaccination on the national booking site or telephone 119.
Although walk-in services are also available, the availability of vaccine is variable, and so walk-in availability especially for booster jabs can change on a regular basis. We therefore recommend that you book your booster in advance.
You can, however, check if there is a walk-in offer local to you on the NHS walk-in postcode finder.  
Further Government announcements made on 29 November, indicate that all over 18s will be offered booster jabs and that the gap between second jab and booster will be reduced to three months. We will add further information on how and when to book when this becomes available.
Housebound patients
If you are a housebound patient and had your second vaccination at least 6 months (182 days) ago, but have not yet had a booster, please contact your GP practice.
For children aged 12 to 15
Previously, 1 dose was being offered, and as above, bookings can be made on the national booking site or by walk-in to some centres. Please check whether there is any walk-in option close to you using the postcode locator.
Further announcements made on 29 November will mean that this age group will be offered a second dose, 12 weeks after their first. We will add further information on how to book when this is clarified.