Your experiences of Health and Care services during the Covid-19 pandemic
1383 people across Leicester, Leicestershire and Rutland completed a survey from local Healthwatch and Clinical Commissioning Groups (CCG), that ran from 30 April to 7 June 2020. Of these there were 135 responses from people in Rutland.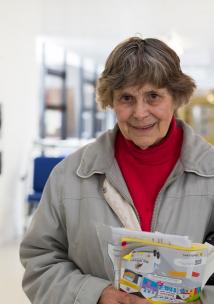 Leicester CCGs have now published the findings in a report "A review of Primary and Social Care services during the Covid-19 pandemic".
For the most part, participants indicated that they are being kept up to date on changes to services and how to access them. Participants indicated that they understand how to utilise GP and pharmacy services during the Covid-19 pandemic. However, whilst there was a strong keenness for telephone and video consultations, more support on how to use such services would be helpful to those are less digitally informed.   
Participants felt that non Covid-19 related health concerns and conditions have been "pushed aside" and that it is important to acknowledge and address healthcare and concerns for non Covid-19 related issues.
Participants noted a need for culturally appropriate messages, statistics and support, keeping in mind those that may not have access to internet or appropriate technology or those that are not IT literate. Concern was expressed for those that are digitally disadvantaged. It is felt that these patients are at a disadvantage due to a lack of access to resources and information, particularly in a time where face to face interactions are significantly limited.
Responses from participants in the City (which has a higher level of diversity amongst the ethnicity of its population and higher level of deprivation) indicate that the needs of the City's population can differ from those of County and Rutland counterparts. There is an increased need for translation of information and a lower feeling of understanding on how to access healthcare and advice from GP practices.