Merry Christmas from Healthwatch Rutland
Merry Christmas to all! To those who have shared their story, to our dedicated volunteers and to our partners who have worked with us through a challenging year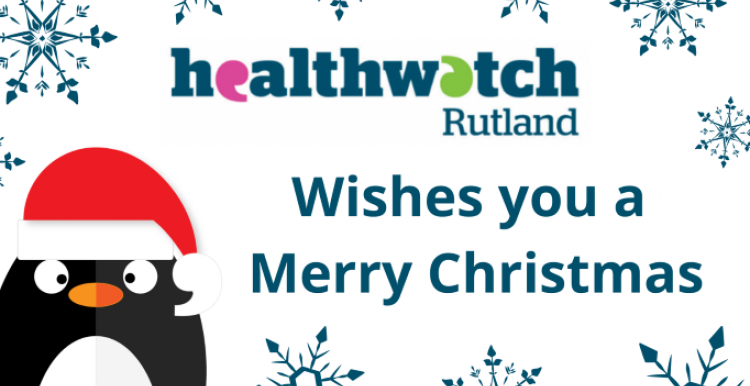 GP practices across LLR will be open until Friday 24 December. Practices will re-open on Wednesday 29 until Friday 31 December. They will be closed again on Monday 3 January with normal service resumed on Tuesday 4 January. 
If you need urgent health advice when your usual GP practice is closed, please contact NHS111 online at www.111.nhs.uk or by phoning 111. If necessary they can arrange for you to see a nurse or doctor at an Urgent Treatment Centre.
Your local pharmacy can give advice or over-the-counter medicines.
See holiday opening times for pharmacies
For urgent mental health needs, call the Central Access Point on 0808 800 3302, 24 hours a day. The service will arrange for you to speak to someone who can assess your needs and provide advice or refer you directly to an appropriate service.
If it is a serious life-threatening emergency, call 999.