Residents asked to review Rutland's Health Priorities
People living in Rutland are being asked to read and comment on a new Health and Wellbeing Strategy that lists a range of health priorities for the county and its residents.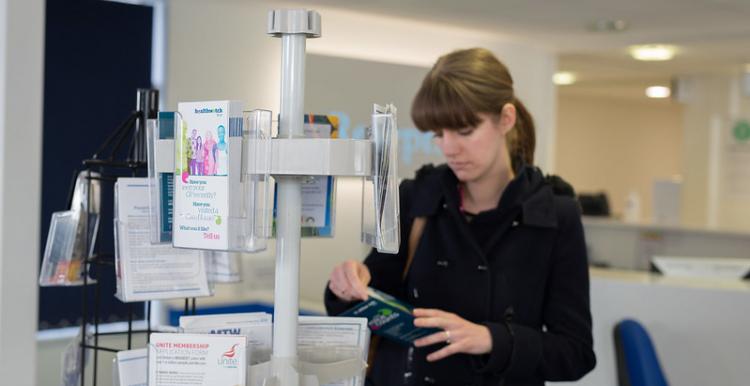 As part of new ways of working between the NHS and local councils across the country, Rutland is looking at how the health and wellbeing of the population can be improved. This has led to the creation of a new Health and Wellbeing Strategy for Rutland.
This strategy has been produced by Rutland's Health and Wellbeing Board, which is a committee of Rutland County Council that brings together lots of different organisations that are responsible for people's health and care, including local NHS services.
The Health and Wellbeing Board is now asking local people in Rutland to share their views as part of a public consultation on the new Strategy, before it is finalised.
Rutland's new Health and Wellbeing Strategy has six priority themes which will help to focus improvements over the next three years:
The best start to life
Healthy and independent for as long as possible
Reducing health inequalities
Equitable access to health and wellbeing services
Preparing for population growth and change
Making sure people are well supported in the last phase of their lives
You can read the draft version of the new Health and Well-being Strategy on the Rutland County Council website
Residents and local groups with a particular interest in health and wellbeing are being invited to review the priorities set out in the draft strategy document before completing a short online survey to share their views. 
The consultation runs for six weeks and will close on Friday 7 January 2022.
If you know anyone who would like to take part in the consultation but does not have access to the internet, please ask them to call Rutland County Council on: 01572 722 577.
The feedback gathered through this consultation will be evaluated by Leicester, Leicestershire and Rutland Clinical Commissioning Groups, after which a report detailing the findings will be published. This will help to shape a final version of the Health and Wellbeing Strategy, which will be then be considered by Rutland's Health and Wellbeing Board in the New Year.