COVID-19 Vaccination Clinics - update 18/10/21
Latest information on COVID-19 Vaccinations in Rutland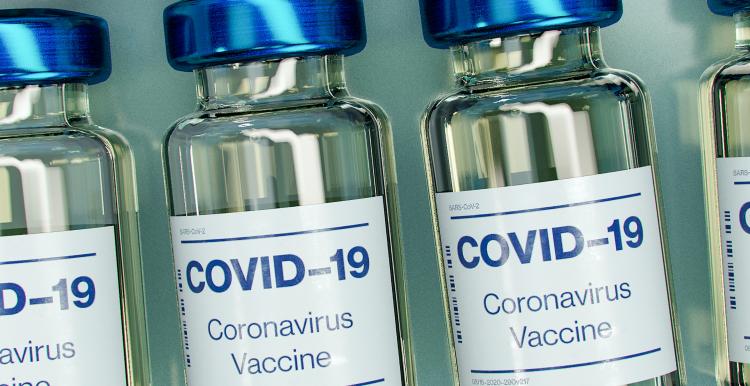 The next COVID-19 Vaccination clinics in Rutland for over 16 year olds will be:
22nd October 2021 9am-6pm
23rd October 2021 9am-6pm
25th October 2021 9am-6pm
29th October 2021 9am-6pm
30th October 2021 9am-6pm
The Rutland Health GP Practices are no longer organising the clinics, which are now run by Mr Pickford's Pharmacy at the Oakham Enterprise Park, Ashwell Road, Oakham, LE15 7TU.
Appointments can be booked using the national booking service or by calling 119.
Second vaccinations must be 56 days or more after your first and you can book as above. You may also receive a text message from a system called 'swift queue' with a booking link.
The current recommendation from The Joint Committee on Vaccination and Immunisation is that anyone under 18 years will receive a single dose of the Pfizer BioNTech vaccine.
Third primary dose for people who are immunosuppressed
Some people who are at increased risk of complications of COVID-19 due to immunosuppression will be invited for a third primary dose. If you are in this group you will receive a text message or letter from NHS England. At the moment the national booking system doesn't allow booking for third doses. If you have received a letter or text message you can walk into the vaccination centre at Oakham Enterprise Park on the days that clinics are running. Please take your letter or text message with you.
Booster programme (phase 3)
A booster is offered to people over 50, health and care staff, and people with underlying health conditions. These must be at least 6 months (182 days) after the date of the second dose. Patients are beginning to receive text and email invitations to book boosters. Please wait to be contacted by the NHS. Once you have been contacted you will be able to book through the national booking system. Boosters are not available by walk-in at the vaccination centre – you must have a pre-booked appointment.
If you cannot find a convenient appointment just keep trying because new clinics continue to be added.
The Leicester, Leicestershire and Rutland Clinical Commissioning Group (CCG)  is working on the plans for housebound and care home patients.
Covid vaccinations for young people aged 12-15 are being delivered in schools by Leicester Partnership Trust.
There are additional clinics for vulnerable children with underlying health conditions.
More information can be found here.