COVID-19 vaccination update - 20 September 2021
Latest information on Covid-19 booster vaccinations and vaccinations for 12 to 15 year olds.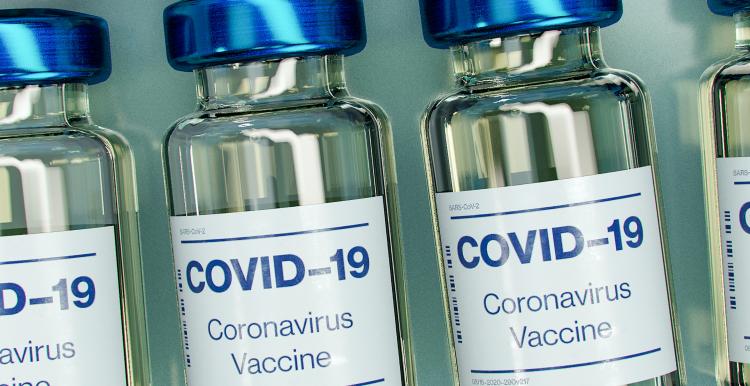 Booster Vaccinations
Following new guidance set out by the JCVI on 14 September, the local NHS vaccination programme has begun inviting eligible people, who had their second Covid jab at least six months ago, for a top up vaccination to boost their protection. Eligible people will receive either one dose of the Pfizer vaccine or half a dose of the Moderna vaccine.
For Leicester, Leicestershire and Rutland, the programme will be delivered through pharmacies, hospital hubs, and vaccine centres (not through the Rutland Primary Care Network of GP practices this time around). Now that the Catmose Vaccination site in Oakham has closed, Clinical Commissioning Groups are in the process of finalising an alternative Rutland Centre: watch this space.
People who are eligible include:
those living in residential care homes for older adults
all adults aged 50 years or over
frontline health and social care workers
all those aged 16 to 49 years with underlying health conditions that put them at higher risk of severe COVID-19 (as set out in the green book), and adult carers
adult household contacts of immunosuppressed individuals
You do not need to contact the NHS to arrange a booster vaccine, the NHS will be in touch when you become eligible for the jab.
Covid-19 vaccinations for 12-15 year olds   
Leicestershire Partnership NHS Trust's Community Immunisation Service is now organising first vaccinations for 12-15 years olds in Leicester, Leicestershire and Rutland secondary schools, starting this week. Most vaccinations are expected to have taken place before half term in October with the rest by early November.
 
The COVID-19 vaccination programme in secondary schools will provide protection to children who are vaccinated and help to reduce disruption to face to face education this winter. Very few healthy children and young people with COVID-19 infection go on to have severe disease but vaccinating them should help to reduce the need for them to have time off school and to reduce the risk of spread of COVID-19 within schools.
 
The Community Immunisation Service already provides the flu and HPV vaccinations in local schools and are experienced in providing vaccinations that meet the needs of this age group, while minimising disruption to the school day.
 
Parents will soon receive a letter from their child's school informing them about the vaccination and how to give consent for their child to be vaccinated.
 
The Immunisation Service initially only plans to be in each school for a single day, but arrangements are being made for several drop-in clinics in schools for children who couldn't attend on the day. There will also be special clinics for home-schooled children and those deemed 'clinically at risk'.
 
Parents can find more information about the vaccination programme by visiting https://www.healthforteens.co.uk/health/coronavirus/covid-19-vaccination-information/ and selecting Leicester, Leicestershire and Rutland from the drop-down menu.