Lets Talk.. Healthwatch in Leicester, Leicestershire and Rutland launch a joint programme of community engagement
Working together with Healthwatch Leicester and Leicestershire, Healthwatch Rutland will be running a series of themed community focus groups to identify the impact of changes introduced across health and social care, in response to the pandemic.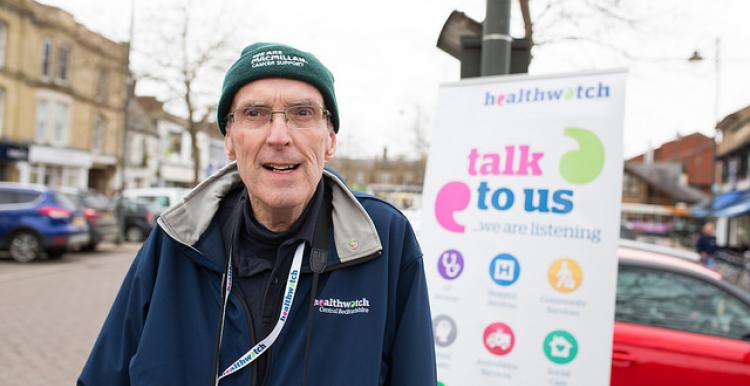 We will seek to collect your feedback on accessing health and social care information and services (both positive as well as negative). The information you provide will be shared with commissioners and providers to influence the design and delivery of services. 
The initiative, involving people across all areas of Leicester, Leicestershire and Rutland, will examine the impact of new models of access to, and delivery of, care. It will include changes that are continuing during recovery from the pandemic.
From June 2021 through to January 2022, one of the following themes will be explored each month with focus groups, to gather people's experiences:
Access to GP services
Family visiting to hospital inpatients and people in care homes
Regular health checks and screening
The 'digital first' approach to using online consultations and wearable monitoring technology
Emergency care and NHS 111 First
Changes in how people have experienced the delivery of Social Care
Access to maternity and children's services
Individual Healthwatch will report findings back to the public and to commissioners and providers. We hope to publish an overall impact report in Spring 2022.
Share your views
Our first conversation will be around accessing GP services in Rutland so If you would like to offer your feedback on this subject then please register and join one of our Zoom sessions:
Tuesday 15th June- 6:30-8pm
Wednesday 23rd June 10-11.30am