Continue to seek medical help for serious conditions during the COVID-19 pandemic
The coronavirus (COVID-19) outbreak means you should only leave your home if it's essential, but you should still seek help if you have a serious health condition or concerning symptoms.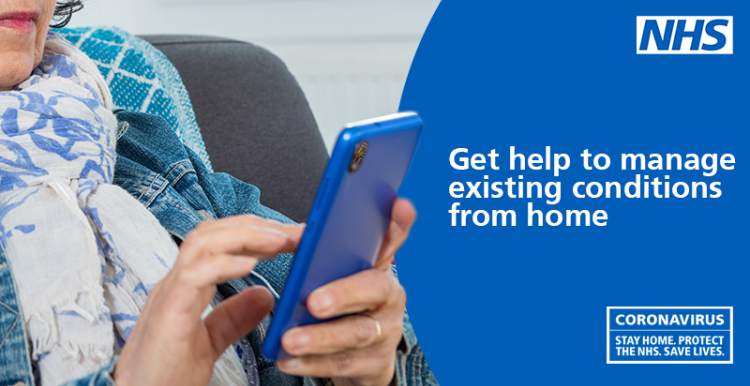 Whilst you may be anxious about leaving the house or do not want to place an unnecessary burden on NHS, not seeking help when it is really required may place your health, and even your life, at risk. Deterioration of your condition will be worse for you and could place additional burden on the NHS.
The NHS has made changes to accommodate the COVID-19 pandemic which means that routine or non-urgent appointments are likely to be postponed – but this does not apply to urgent or emergency illnesses, the management of poorly controlled or unstable long-term conditions.
If you need an NHS service, try to do it online first. If you cannot get what you need this way or do not have internet access, try asking a friend or family member to help you, or speak to your GP surgery on the phone.
When to go in person:
You should still go to hospital in a serious or life-threatening emergency, or if you feel very unwell.
You should also continue to attend appointments for ongoing treatment, unless you have been told not to.
Otherwise, you should only visit your GP, hospital or other NHS care provider in person if you have been told to by a healthcare professional. This helps to keep you safe, keep others safe and protect the NHS.
If you need help or advice not related to coronavirus:
for health information and advice, use the NHS website or your GP surgery website
for urgent medical help, use the NHS 111 online service – only call 111 if you're unable to get help online
for life-threatening emergencies, call 999 for an ambulance