Annual Report 2020-2021 - On equal terms
This year has been a very difficult one for everybody. While Healthwatch couldn't visit health and social care premises, we were still able to investigate the impact of the pandemic on people's access to the services that matter to them most.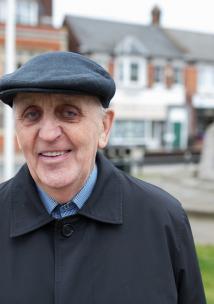 Experiences of General Practice care
In February and March 2020 we explored experiences of General Practice (GP) care with people who live with long term conditions. At that time primary care, particularly General Practice was starting to undergo many changes as outlined in the NHS Long Term Plan of 2019. We were keen also to hear people's understanding of and sentiments about social prescribing and how they felt about helping themselves to stay well and maintain their wellbeing.
Living in lockdown
In our joint Leicester, Leicestershire and Rutland (LLR) Healthwatch and Commissioners COVID-19 lockdown survey of spring 2020 people in Rutland found it easier to access and understand information about health and care services than people in Leicester City and Leicestershire. More patients in Rutland felt they were kept up-to-date about changes in accessing health and advice at their GP surgeries.
Involving people in change
During our public engagement on the plans to reconfigure acute and maternity services in autumn 2020 you told us clearly that travelling to access secondary health care out-of-county is consistently a problem. You were worried this would get worse once Leicester General is no longer an acute hospital.
Working in partnership
Thanks to your quick feedback we were able to help Rutland Health Primary Care Network to respond swiftly to early teething problems in the COVID-19 vaccination booking process. We also heard from Rutland women that when breast screening services recommenced after lockdown, they were being directed to Leicester Hospitals for appointments. Although mobile screening was in operation in Melton Mowbray, the mobile unit at Oakham's Rutland Memorial Hospital had been reallocated elsewhere. We were concerned that this was an unfair risk to health and worked with University Hospitals of Leicester NHS Trust to reinstate the mobile service for Oakham.
Highlights of 2020-21 included:
Supporting partners in providing good communication and information in response to COVID-19
Seeking out and representing people's views and concerns about the centralisation of acute and maternity services
Helping people to find answers and escalating concerns such as delayed access to dementia assessment
With attention moving to how health and care are delivered at place in our local communities, I look forward to hearing more about how you think that services can be designed with you at the centre, so that you and your families can lead healthy lives.