Healthwatch Rutland Annual Report 2018-2019
We experienced a lot of change in 2018-19, but were still busy working to ensure that the voices of all Rutland people were heard on the local delivery of health and social care. Read our annual report to find out what we achieved.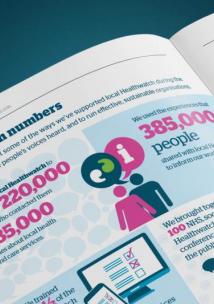 Highlights
We have 16 adult volunteers helping to carry out our work and they gave up a massive total 840 hours of their valuable time during the year.
Young Healthwatch Rutland was launched in September 2018.
Working with commissioners to removed non-emergency patient transport eligibility barriers for Rutland residents.
Championing patients' rights to consultation about the relocation of intensive care beds.
Encouraging commissioners to ensure GP services are available in the evening until the urgent care centre opens.
Read more about our year in the Healthwatch Rutland Annual Report 2018-19