Enter and View report - The Lodge Trust. December 2017
Part of our local Healthwatch programme is to carry out Enter and View visits. Healthwatch Rutland authorised representatives carry out these visits to health and social care services to find out how they are being run and make recommendations.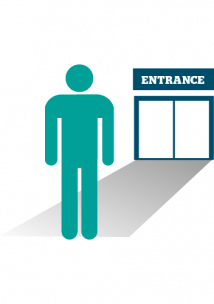 Summary
Approximately two weeks before the Enter and View visit the Enter and View team leader met with the manager of The Lodge Trust. At that meeting the purpose of the visit was explained and agreement was reached about the timing of the Enter and View visit. A team from Healthwatch Rutland visited over a three-hour period starting at 11:30 on 5 December 2017.
Main findings: 
Staff and residents gave very positive feedback on The Lodge Trust.

Staff and residents value the local bus service.

There are two driveways off the main road with no signage showing which driveway is for the Lodge and which for the café.

We heard about a broad range of activities, both work based and educational that service users access.

One service user found a sharp knife during lunchtime.  

The door frame leading from the outside into the conservatory caused difficulties for a resident in a wheelchair.

We were told of excellent support from the Market Overton GP Surgery.

We heard about problems accessing crisis mental health support.

Staff were very happy with the training provided to them. However, management found it difficult to access 'Person Centered Planning' training