Enter and View report - Tixover House Care Home, November 2017
Part of our local Healthwatch programme is to carry out Enter and View visits. Healthwatch Rutland authorised representatives carry out these visits to health and social care services to find out how they are being run and make recommendations.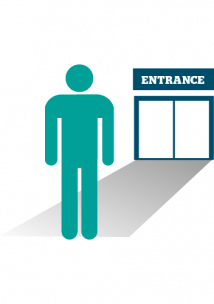 Summary
In 2016 we commenced a programme of visits to all Care Homes in Rutland, to look at the quality of life of residents. A visit to Tixover House Care Home in November 2017 was a part of this series of visits.
Summary of findings:
Tixover House is currently undergoing extensive refurbishment work that will create a secure area designed for those with dementia and update the whole home.
The number of residents has been reduced during the refurbishment period and the manager and staff seemed to have minimized any impact on residents.
Twenty two of the current twenty three residents have some form of issue relating to lack of mental capacity, mainly dementia.
The acting manager spoke highly of staff, of their support, and of the training and development facilities provided by the Barchester Group.
We were told of an activities programme which includes links with another Barchester group home in Ketton.
Unfortunately, families were not told of our visit. An email, addressed to the manager, who is ill, had not reached the acting manager.