Enter and View report - Oak House Care Home Oct 2017
Part of our local Healthwatch programme is to carry out Enter and View visits. Healthwatch Rutland authorised representatives carry out these visits to health and social care services to find out how they are being run and make recommendations.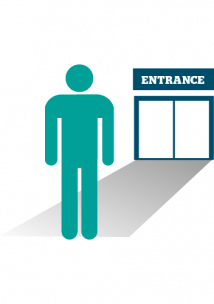 Summary
In 2016 we commenced a programme of visits to all Care Homes in Rutland to look at the quality of life of residents. The visit to Oak House Residential Care Home (henceforth referred to as 'Oak House') on 06 October 2017 was part of this series of visits
Summary of findings:
Oak House is a retirement home used by privately funded and council assisted residents.
We were met by friendly, cooperative staff and happy residents.
Residents told us that they felt safe and well cared for.
Residents were very positive about all aspects of their care and particularly of their treatment by staff.
There is internet access in the office only but due to the thickness of walls, there is no Wi-Fi. CCTV monitors both outer doors and communal areas inside.
We were told activities for residents were wide ranging and information for residents and their families includes publication of the notes of a monthly Forum.
There is secure access and egress through the main front door. The rear door is kept locked.