Twin crisis of access and affordability calls for a radical rethink of NHS dentistry
Healthwatch England warns dental care crisis shows no signs of slowing, with four in five people (80%) struggling to access timely care between January and March 2021.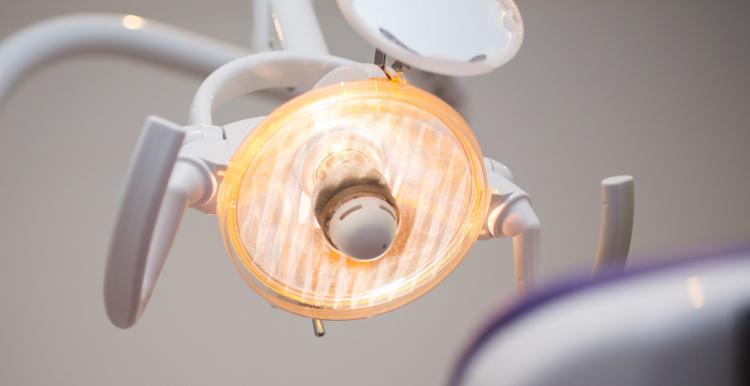 Access to NHS dental care continues to be a problem for people across England, with Healthwatch recording a 22% rise in calls and complaints about dentistry between January and March 2021.   
Healthwatch England's review of 1,375 people's experiences found a lack of consistency across the country when it comes to accessing a dental appointment. Whilst some people were asked to wait an unreasonable time of up to three years for an NHS appointment, those able to afford private care could get an appointment within a week. 
High cost of dental care
Whilst some people were charged £400 to get one tooth out, an individual reported being asked to pay over £7,000 for their dentures privately.  
But private treatment is not an option for everyone, with many people now struggling to pay even for NHS treatment. 
A poll of 2,019 adults commissioned by Healthwatch England found 61% of respondents felt that NHS dental treatments were expensive1.
The poll, which looked at people's experiences of NHS dentistry during the pandemic and how it has impacted their future habits, found the following:   
People's experiences of NHS dental charges 
Over a quarter (27%) of respondents said they either struggle to pay or avoid dental treatments altogether because they cannot afford the costs.  
About one in three (30%) have reported they felt pressured into paying private fees to get all the dental treatment they needed. And nearly two in five (39%) reported that they had been charged extra for their NHS treatments.  
Almost a quarter (23%) feel they will now visit the dentist only when they need treatment, despite clinical guidelines recommending regular dental check-ups to keep people's mouths healthy.   
Demographic groups who have been affected the most by the lack of NHS dental appointments and NHS dental fees include people on low incomes and those from ethnic minority groups – the same groups who have been worst hit by the COVID-19 pandemic. 
Calling for equitable and affordable dental care
Reform of dentistry has been underway since 2009. Earlier this year, it was announced that NHS England would be taking over the process from the Department of Health and Social Care, but reform plans have yet to be announced.  
In a recent report on the future of the NHS, the Lancet Commission stressed 'an absence of affordability is a major barrier to dental care' and suggested an abolition of patients' co-payments to access and receive dental care.   
Healthwatch England call for greater ambition and urgency from NHS dental reform plans to create more equitable and affordable dental care. 
Imelda Redmond CBE, National Director of Healthwatch England, said: "The twin crisis of access and affordability hitting NHS dentistry means many people are not able to access timely care – and the poorest are hardest hit. Those human stories show that oral health is a social justice and equity issue.
Reform of dental contracts needs to be a matter of urgency for this Government. New arrangements should include making access to NHS dental services equal and affordable for everyone, regardless of where people live, their income and ethnicity. Failing to act now will result in long-term harm for thousands of people, putting even greater pressure on the already overstretched healthcare system.
The impact on individuals  
Gwen Leeming from Brighton has been suffering over the last couple of years with bad infections in two of her back teeth. She would take paracetamol and saltwater to help her sore mouth and throat. After being told by her NHS dentist last autumn they are only open for private patients, it took her six months to see an NHS surgical dentist. 
"I am a 72-year-old who has worked and paid National Insurance for over 50 years, so I can't get health insurance any longer. As I live on limited income, which is supplemented by housing benefit, I can't afford extra costs like private dental care.  

"I'm one of the many victims of our broken dental care system. It particularly is failing older patients who suffered (indeed still suffer) from the impact of 1960's school dentists." 
We will continue to share any concerns of Rutland residents with Healthwatch England and NHS England.
NHS England also use feedback given directly to their customer contact centre. You can share your concerns with them by emailing england.contactus@nhs.net or phoning 0300 311 22 33.
Anyone with an urgent need for dental treatment can call NHS 111 (or use the online service 111.nhs.uk) or phone any local NHS dentist for advice, regardless of whether they regularly attend that practice. The dentist will complete triage over the telephone and provide the relevant support. You can receive NHS dental care at any NHS dental practice and do not need to be registered.
1  - The online poll was carried out by Yonder Data Solutions from February 19-25, 2021, and received responses from 2,019 adults (aged 18+) based in England.