Update on accessing Dental Services in Leicester, Leicestershire and Rutland (LLR)
In line with national guidance issued in response to the Covid-19 pandemic, dental practices in LLR are currently closed for routine "face to face" dental appointments.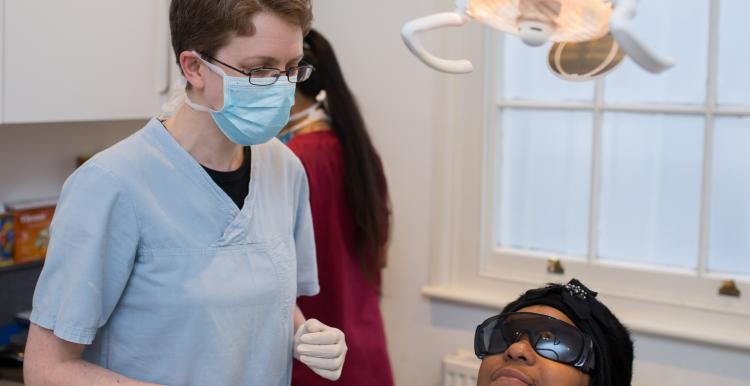 People seeking help with dental problems should not visit local dental practices but instead phone, between the hours of 9am-5pm, Monday to Friday, for information and advice. During evenings after 5pm, weekends and bank holidays patients should contact NHS 111. 
All practices are offering telephone or video-link consultations and can prescribe pain killers and antibiotics if needed. They will also be able to onward refer those patients in need of urgent treatment to a service where they can be seen. People seeking help should not visit A&E departments or GP surgeries for dental care.
There are currently 4 operational urgent dental centres (UDCs) in Leicester City, Melton Mowbray, Loughborough and Rutland for patients who are showing no Covid-19 symptoms. These services operate 7 days per week.
For safety, a separate site in Leicester is designated for patients who are possible or confirmed Covid-19 patients, including patients with symptoms, or those living in their household. 
There is also a further specialist site in Leicester who will treat only vulnerable or shielded patients.   
Details of Urgent Dental Centre locations are not being publicised as they are for referral-only with no walk-in services. This is to protect patients and staff from the risk of infection.
It is very important that you are clear about whether you have a temperature, are symptomatic, self-isolating or in a vulnerable or shielded group, to ensure that you are referred to the most appropriate UDC.
Demand for services at UDCs will be closely monitored and should further centres be required due to patient need, this will be addressed by NHS England and NHS Improvement.