Healthier You: NHS Diabetes Prevention Programme in Leicester, Leicestershire and Rutland
Type 2 diabetes can be prevented or delayed. Find out how to access the NHS Diabetes Prevention Programme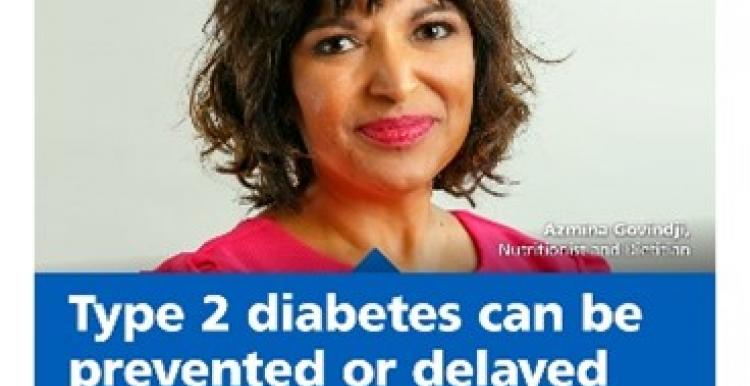 Every 2 minutes someone is diagnosed with Type 2 diabetes in the UK.
Sadly, many people develop type 2 diabetes simply because they don't know enough about the condition and how to prevent it. The good news is that if you're at risk of Type 2 diabetes, there are lots of small changes you can make to prevent diabetes from developing in the first place.
If you are at high risk of developing Type 2 diabetes you can join the free NHS Diabetes Prevention Programme to help you reduce your chances of developing the condition. The programme consists of a mixture of 1-to-1 and group sessions delivered by specially trained health and wellbeing coaches. Throughout the programme participants learn how to prevent diabetes by incorporating healthier eating, physical activity, problem-solving, stress-reduction and coping skills into their daily lives.
To access the programme, there are a number of referral pathways:
The first is via a direct referral from your GP following a blood test which indicates pre-diabetes (HbA1c result between 42-47 mmol/mol or Fasting Plasma Glucose result between 5.5-6.9 mmol/I). Or if you have a history of Gestational Diabetes then you are eligible with a normal blood sugar result (HbA1c <42 mmol/mol or FPG <5.5mmol/l).
If you have had an eligible blood test taken from your GP within the last 24 months, you can refer yourself via the NHS website using your NHS number, GP surgery name, blood test result and the date of the blood test.
If you don't have a recent blood test result, you can establish if you are at risk of Type 2 diabetes by completing a short questionnaire called the Know Your Risk Tool on the NHS website. Those who score moderate to high risk (a score of 16+) on this Know Your Risk questionnaire will be automatically redirected to the NHS website to sign up for the programme if they wish to. Please note this pathway is set to expire on 30th September 2021.